FIESTA ASIA FILM FEST
2014 DATES: TUESDAY  – WEDNESDAY MAY 27 & 28
                              
When we begin showing films, we wanted to focus on international works that are rarely or not screened at all in the area. In addition, we also like to feature films with positive causes and message, coupled with unique cultural flavor all wrap into one.  Five year later, we are still at it, trying to pick out the gems just for you.
West End Cinema has been our home for the past few years and it has been great.  Our collaboration allows us to continue to bring the intriguing, the mesmerizing, the heartwarming, the heartbreaking, the hilarious, the oh my films to you.
It is our hope that film as a vehicle of culture will motivate, educate, excite and inspire you to do more, just like it did for us.
ALL SCREENINGS  AT WEST END CINEMA 2301 M ST NW WASHINGTON D.C. 20037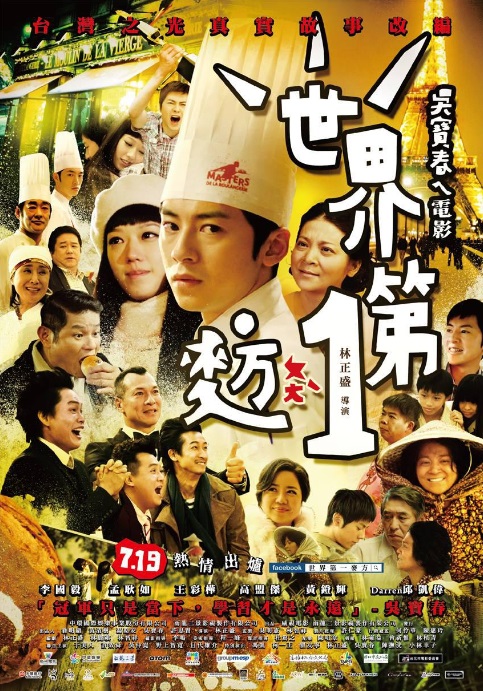 27°C LOAF ROCKS (Taiwan 2013, 100 minutes) Tuesday May 27, 6:30p.m., Theater One
As mythologized in 27°C LOAF ROCKS, Wu's goal is to master the perfect red bean bun, a staple of everyday Taiwanese pastry shops, and a reminder for Wu of his childhood crush, the one who got away because her family was rich. And so he hops from city to city, ascending from apprentice to master, in search of bread that's alive, bread that moves. There's no shortage of food movies and 27°C LOAF ROCKS delivers all of the aromatic, gustatory pleasures audiences crave from the genre. . The temperature of the title is the result of Wu's culinary experimentation – the optimal setting for pastry perfection. It is energy cultivated from conviction, heat transformed into art. It pulsates with the heart of filial devotion and puppy love. – Quoted from Brian Hu SDFF
Co-Presented with:    

Let Me Out (Korea 2012, 88 minutes) Wednesday May 28, 8:30p.m., Theater One
Convenience store clerk/film student Mu Young is a university senior who has yet to make a film. He angers a visiting indie film maker who ironically picks Mu Young to receive his donation money to the film department. Mu Young finally gets a chance to make his debut: a zombie melodrama. But his inexperience, demands and impatience cause everyone around him to go crazy, turning his project into a nightmare. Fortunately, Mu Young never really had to fret, his zombie extras pitch in and he manages to finish his opus, barely surviving but learning that making a movie is like love, you can't do it alone. LET ME OUT is the ultimate tribute to low budget guerrilla film enthusiasts struggling to create. It is hope.
Co-Presented with: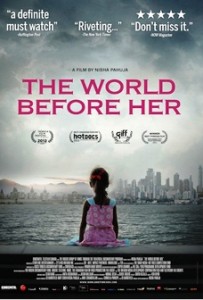 The World Before Her (Canada 2012, 90 minutes)  Tuesday May 27, 8:30p.m., Theater One  Q&A After screening

Ruhi Singh is a small town girl with big city dreams. She sets off to Bombay to win the title of Miss India–a launching pad to fame and a surefire way to stand out in a country of 1.2 billion people. Just hours from the Miss India beauty boot camp is another training ground for girls–that of the Durga Vahini, a Hindu nationalist group exclusively for women. Here we meet Prachi Trivedi, a young, fearsome drill sergeant training Indian girls to fight against Western culture, Islam and Christianity by any means necessary including violence. Gliding back and forth between the action of the two camps, the dreams and conflicts of India and young Indian women are laid bare– the two opposing worlds aren't as far away from each other as they seem. – Storyline Entertainment
Co-presented with: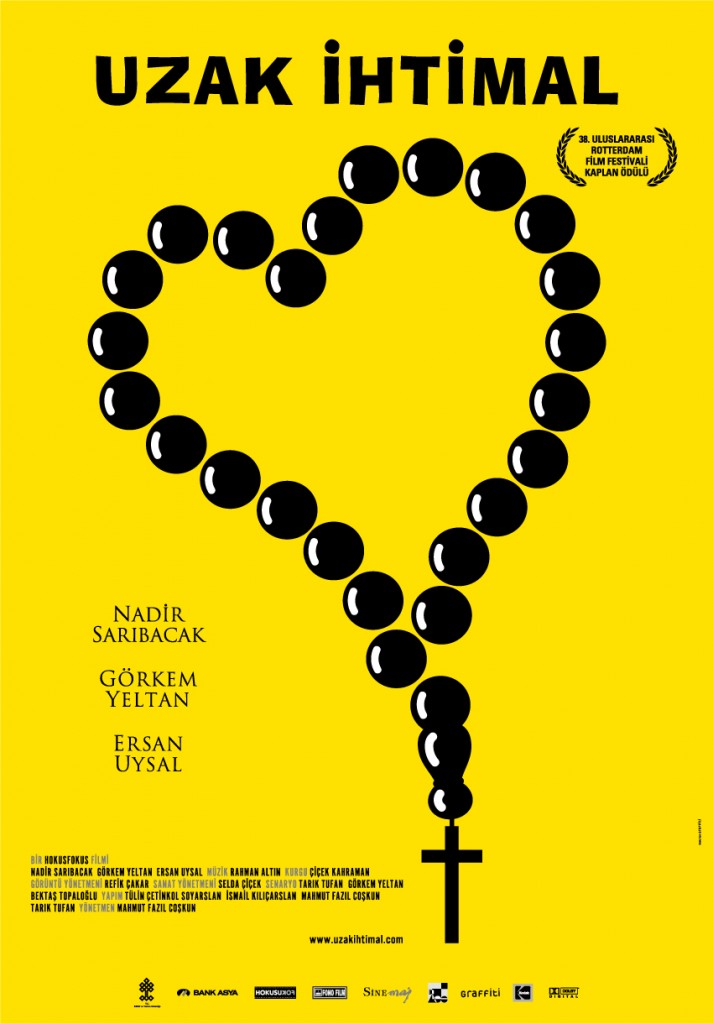 Uzak ithimal / Wrong Rosary (Turkey 2009, 93 minutes) Wednesday May 28, 6:30p.m., Theater One (COMPLIMENTARY)

Fate brings together two people of similar temperament but different background in this romantic drama from Turkey. Musa is a devout Muslim who is a muezzin at a mosque in a small town. A position at a larger mosque takes him to Istanbul, where the introverted young man feels very much out of place. Musa's new apartment is across the hall from a flat that's home to an elderly woman in poor health, who is looked after by a caretaker named Clara.  Musa becomes smitten with the lovely Clara as she comes and goes, though he senses that she's just as shy as he is. Clara is friendly with Yakup,  a dealer in rare books, and when Yakup hires Musa to do some part-time work cataloging ancient Muslim literature, the muezzin is finally given a proper introduction to Clara. Musa is thrilled to learn that Clara is as interested in him as he is in her, but he also becomes aware of the gulf between them — not only is Clara a Catholic, until recently she was also a nun. - By Mark Deming, Rovi
Co-Presented with:
Previously screened films
Flowers of the Sky (Sri Lanka)
Only the Brave (U.S.)
The Lucky Few (U.S)
Real Geisha, Real Women (Japan)
Take Off (Korea)
Noodles (Israel)
Bear It (Taiwan)
The Refugee (Azerbaijan)
Nasi Lemak 2.0 (Malaysia)
Qala (Azerbaijan)
Bunohan (Malaysia)
Din Tao: Leader of the Parade (Taiwan)
Lessons in Forgetting (India)