Fiesta Asia Film Fest
MAY 28 -30  2013 
WEST END CINEMA
THE FORTRESS / QALA (Azerbaijan) 2008 83 minutes
Tuesday May 28, 6:30p.m., Theater One
"The Fortress, a film by critically acclaimed Azerbaijani director Shamil Najafzade, tells the story of a film crew that arrives in a remote border village in the mountains of Azerbaijan to shoot a historical account of war, heroism, and love when a real war erupts. This moving tale of life imitating art was selected to represent Azerbaijan in the Foreign Language Film category at the 81st Academy Awards.  Following the film, the director's sister Anna Stenko and Karabakh Foundation staff will lead a Q&A.
In Azerbaijani with English subtitles
Co-presented by   

:

BUNOHAN (Malaysia) 2012 97 minutes

Tuesday May 28, 8:45p.m., Theater One
Adil, a young Muay Thai kick-boxer, has just fled an honor fight-to-the-death. Ilham, an assassin who is also Adil's stepbrother, is promptly hired by the organizer of the death match to kill the fugitive. Looking for somewhere to hide and recover, Adil and a childhood friend take shelter in the Bunohan boxing club where Adil started his career. Ilham, meanwhile, has never been back to Bunohan since the day he left many years ago. Upon returning, memories of loneliness and abandonment flood his mind, and he experiences waves of resentment and regret. Bakar (Pekin Ibrahim), the third brother, has also come home from the city; ostensibly a respectful schoolteacher, he is in reality a greedy and ruthless person, and is trying to convince his father to sell a burial Ground to a construction company.
The film was selected as Malaysia's official entry for the Best Foreign Language Film nomination for the 85th Academy Awards in February 2013, Bunohan received thirteen nominations for the 25th Malaysian Filem Festival and won eight, including the Big Five awards: Best Picture, Best Director, Best Story, Best Screenplay and Best Actor/Actress.
In Malay dialects with English Subtitles
   
DIN TAO : LEADER OF THE PARADE (Taiwan) 2012 124 minutes
Thursday May 30, 6:30p.m., Theater One
The film tells the story of a young man reconciling with his father, reviving his father's troupe, and taking its performance from religious processions to stage.
A-Tai  narrates that he is the son of Uncle Da and Aunt Da , who run a troupe in Taichung  Uncle Da's troupe does traditional performance in front of religious processions. The religion requires performers to "initiate the faces and pose as gods"—to put on a special face painting face painting, or to put on a heavy body puppet costume, both of these represent gods' persona. The performance demands training of martial arts, acrobatics and endurance, and the society associates performers with gangsters. Uncle Da has been competing with Wu-cheng, who studied with Uncle Da under the same master. A-Tai grew estranged with his father and the troupe, and went to Taipei to study Rock Music,  until a mysterious old man in a blue coat bids him home. The story is inspired by Jyou-Tian Folk Drum and Arts Group (Chinese 九天民俗技藝團, also known as Chio-Tian Folk Drums and Arts Troupe), which collaborated with and performed for the filmmaking
Co-Presented by: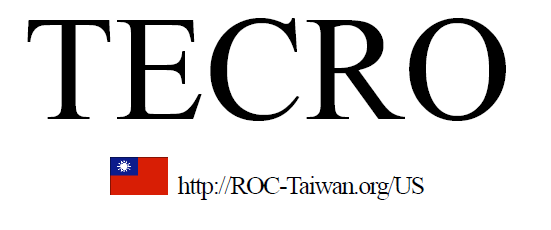 LESSONS IN FORGETTING (India) 2011 110 minutes

Thursday May 30, 8:45p.m., Theater One
The film revolves around Meera, a happy corporate wife and cookbook writer whose life turns upside down when her husband walks out on their marriage. Responsible for not just her children but her mother and grandmother and their old family home in Bangalore, Meera takes up a part-time job with a cyclone studies expert, who is dealing with his own traumatic past. The two narratives come together and, through a series of coincidences, the lives of Meera and her employer get intertwined in strange ways. Parallels are constantly drawn between life and the unpredictability of cyclones. The film touches on very sensitive gender issues like gender violence, gender biased sex selection and male gaze.
Co-Presented by: